How to choose a Dropshipping supplier 2022?
Now dropshipping is becoming more and more popular all over the world. You can take it as an active income, or you can work part-time. Because of the flexibility of dropshipping, you can sell a variety of products or services. So it is very popular all over the world.
If you want to do dropshipping business well. You need to do some work. First you need to build your own website with shopify or other website builder. Then you need to choose the good product to sell, marketing your product on local social media. For example, the most popular ones are Google Ads, Facebook Ads, etc. Influencer or video marketing is also possible. Such as Youtube, instagram reels, tiktok, etc. Finally, you need a suitable dropshiping supplier. Of course, you can choose 1-3 suppliers for cooperation at the same time. Prevent products from being out of stock.
How to choose a suitable supplier in 2022? Now I will give you more details with the following 12 suppliers.
Amazon is the world's largest shopping site. Many Sellers sell their own branded products on amazon. The main markets covered are the United States, Canada, the United Kingdom, Germany, France, Spain, Japan, India, Turkey, Brazil, etc. It is very popular due to the low price and very good quality of the products sold, and the fast logistics. As a dropshipper or reseller, you can sell Amazon's products to your community or other countries that Amazon does not cover. You can also sell items from Amazon on your own website. This method will become more and more popular from 2021.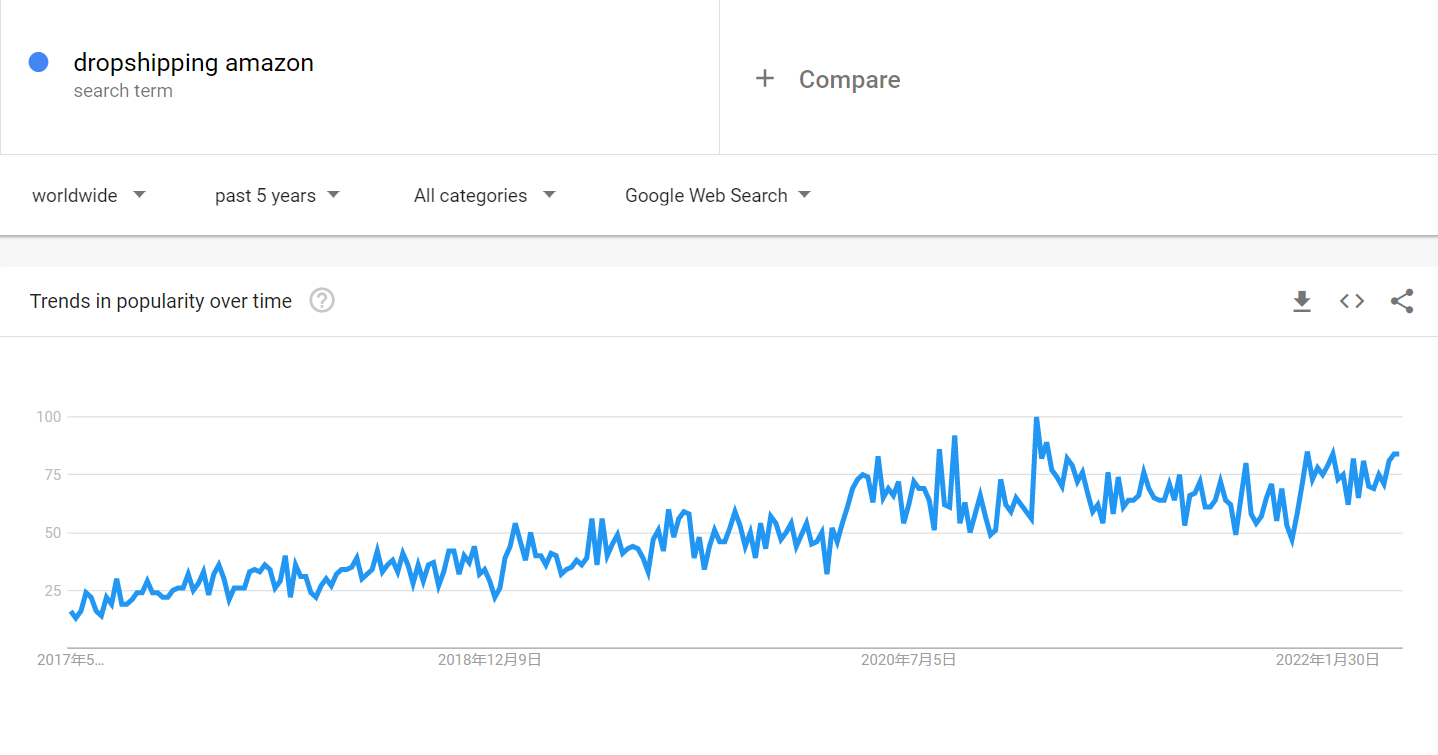 The main markets covered by AliExpress are Russia, Brazil, Spain and other countries. Its main feature is a very rich variety of products and low prices. You can find almost any product you want. However, the logistics speed of AliExpress is relatively slow, which is the pain of many dropshippers. Usually it takes 15-30 days to reach the customer. Sometimes even more than 30 days.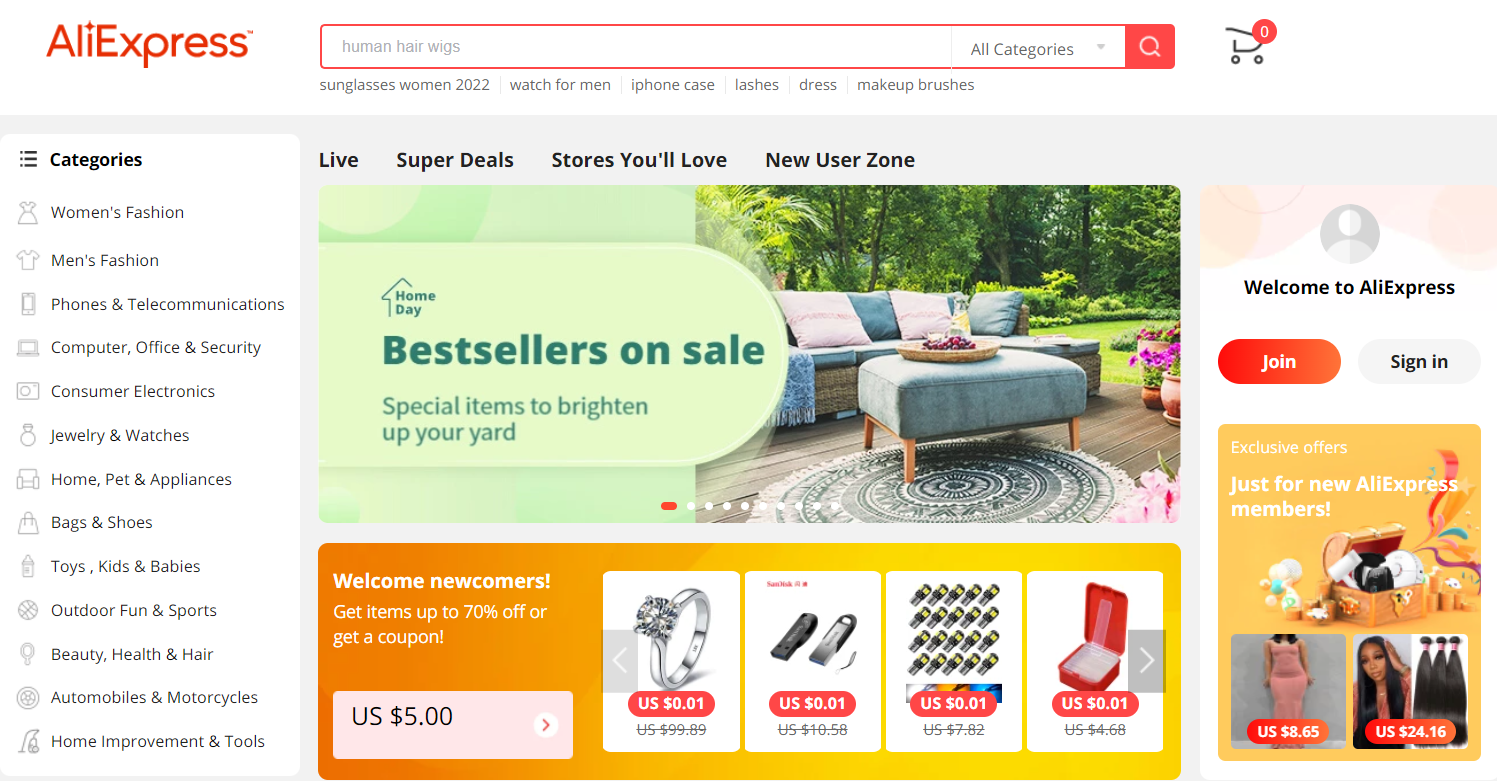 CJdropshipping
CJDropshipping is a marketplace and wholesale dropshippers list that enables retailers to scale their dropshipping business. You can easily import products into your shopify store, normally at a price lower than on AliExpress, sourced directly from china local marketplaces. It's also a free Shopify app you can add to your store alongside other dropshipping apps.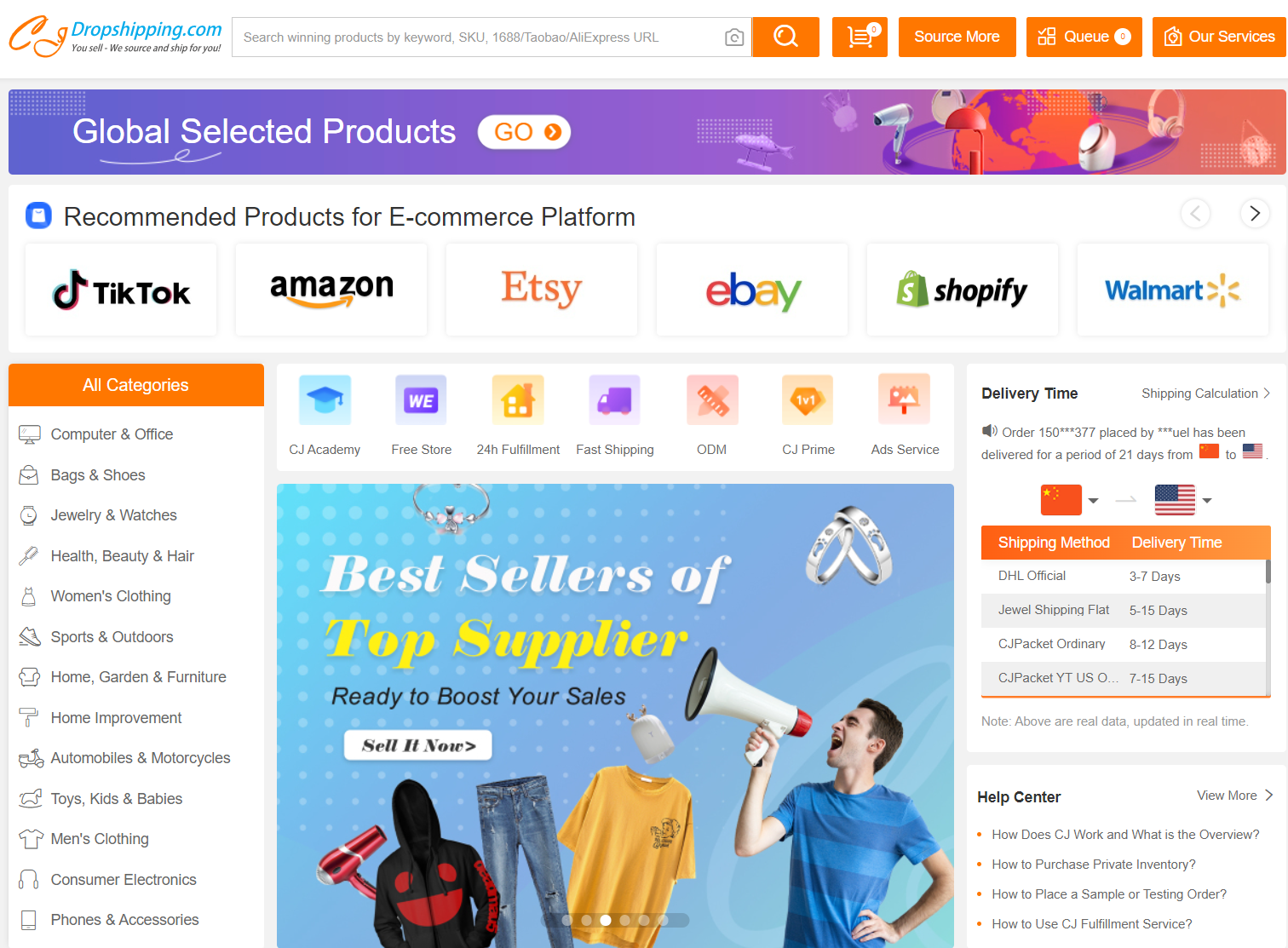 TakeSendShip is a professional logistics service provider in China. Founded in 2009, due to the growing popularity of dropshipping business. In 2019, TakeSendShip began to provide fullfillment service for e-commerce sellers. It supports product procurement, storage, brand packaging and other services, and supports a variety of logistics channel options. Dropshipper can automatically list your own products in the system, process orders and easily sell your products.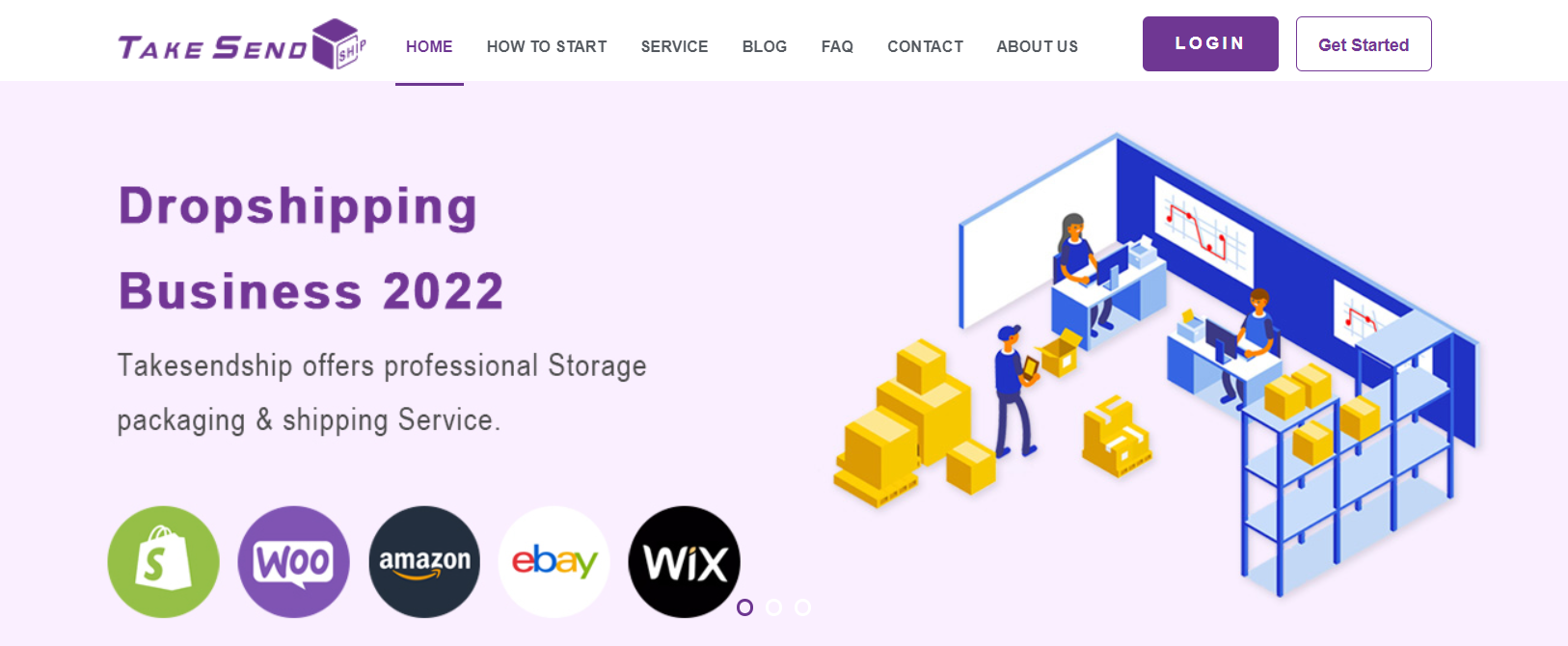 Salehoo
SaleHoo can provide sellers with a list of service providers and suppliers, where you can easily find the suppliers who sell your products. But this is not a free service. E-commerce sellers need to pay $67 for the service. SaleHoo promises a 60-day money-back. It is a good choice if you need to save time looking for suppliers.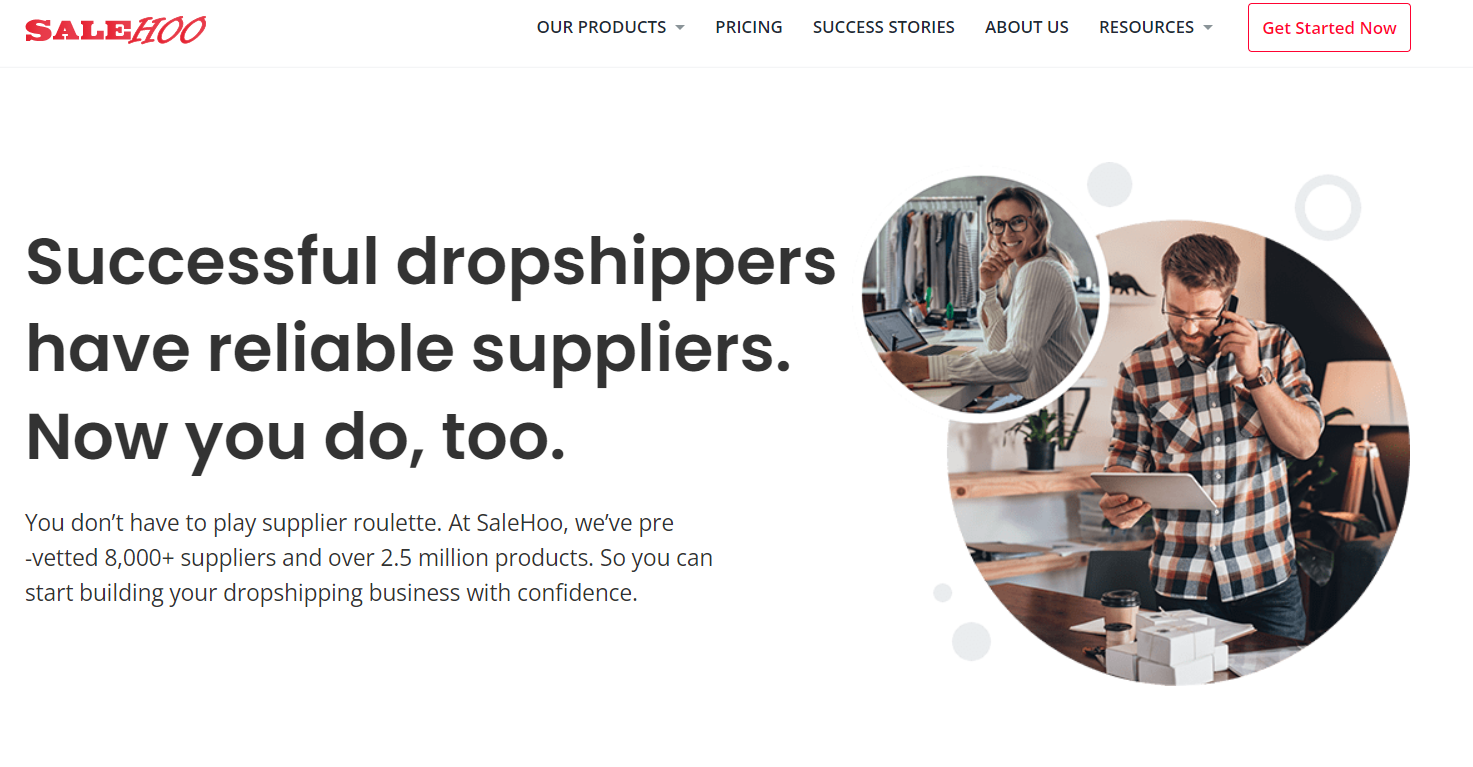 Doba
Doba offers products in more than ten categories. Sellers can easily find the products they want to sell on it. The variety and quantity of products are second only to Amazon and AliExpress. And supports shipping in multiple countries. It is a good choice if the seller wants to sell globally. But doba's products are expensive, and many products are not as cheap as AliExpress. When sellers choose products, they can compare more. If you can identify quality product suppliers for dropshipping on your own and don't mind working with them directly, it is still a good choice.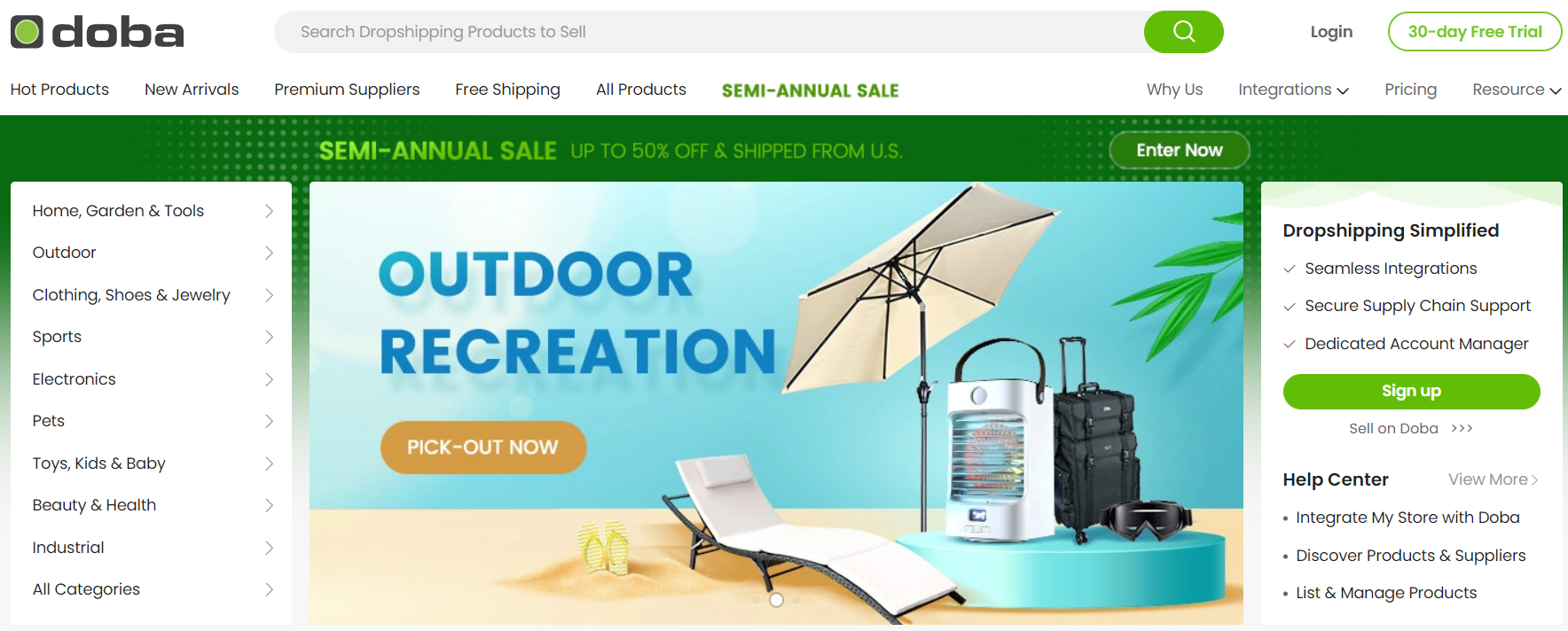 Wholesale2b
Wholesale2b provides real-time inventory automation so sellers can easily import order and tracking updates into your Shopify store. With over a million dropshipping products, it makes it easy for you to sales in USA.
Wholesale2b primarily serves customers in the US and Canada. Due to its geographical advantage, The shipping time is also faster than other dropshipping service providers that are not based in the United States.
Inventorysource
Inventorysource can provide you with a list of suppliers. Its service is similar to salehoo. There is free version and paid version. Minimum $99 per month. Only the paid version can get the contact details of the supplier. Supports order processing and inventory management for any system. This is very convenient for sellers. But the disadvantage is that many functions of the free version cannot be used.
If your dropshipping business has reached a certain stage. Inventorysource's services can be used. If you are a beginner, it is recommended to choose a free service provider. Such as CJ, TakeSendShip.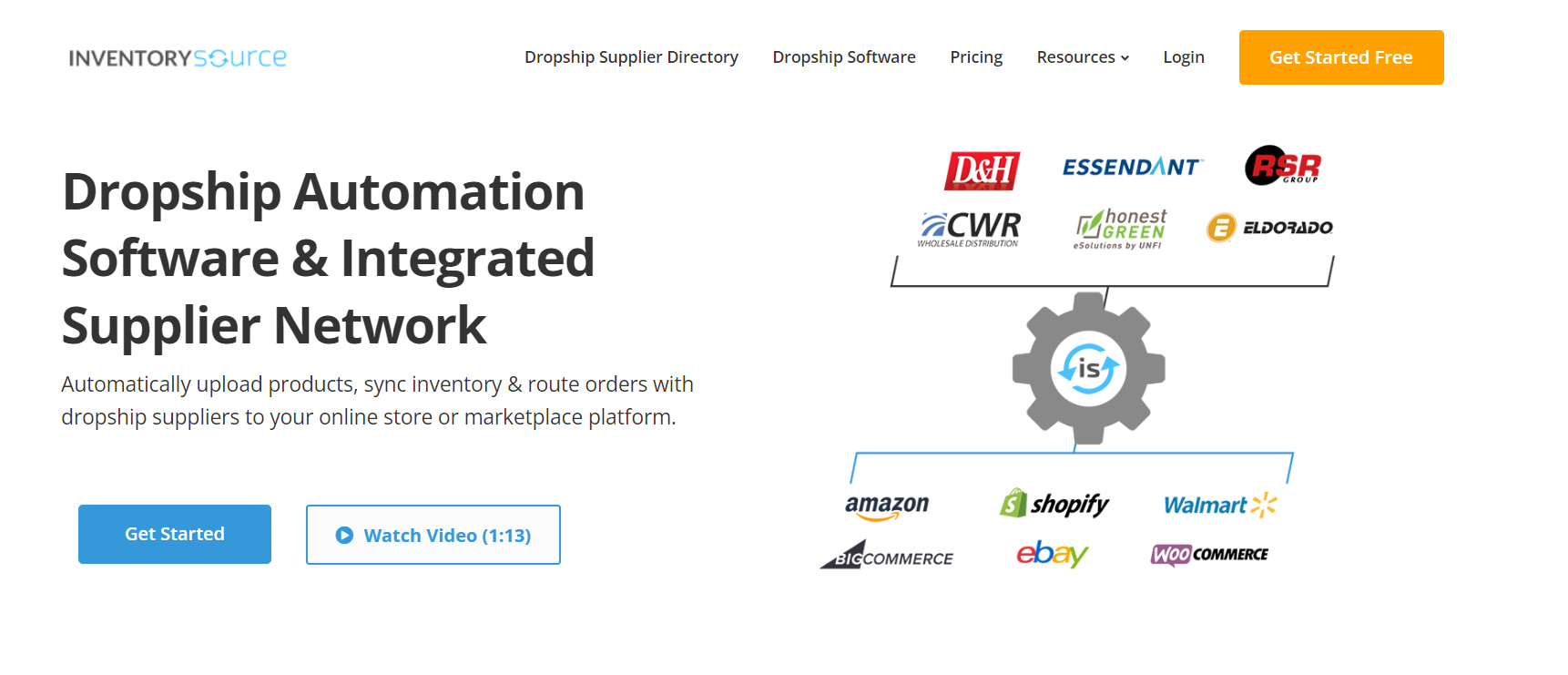 Oberlo
The Oberlo app is the quickest way to directly import items from AliExpress into your Shopify store. In just a few clicks, you can find the bestselling products. Oberlo auto-updates inventory and pricing for you, has tools for automating bulk orders, and even includes real-time tracking updates, so your customers can keep track of the status of their shipments. Plus, since Oberlo is a Shopify app, customer support for the app is provided by Shppify's award-winning support team.
Since it can only import AliExpress products, sales will be greatly restricted. The products sold by AliExpress generally have a long shipping time, which brings a very bad experience to customers. If you are new, oberlo is a good choice.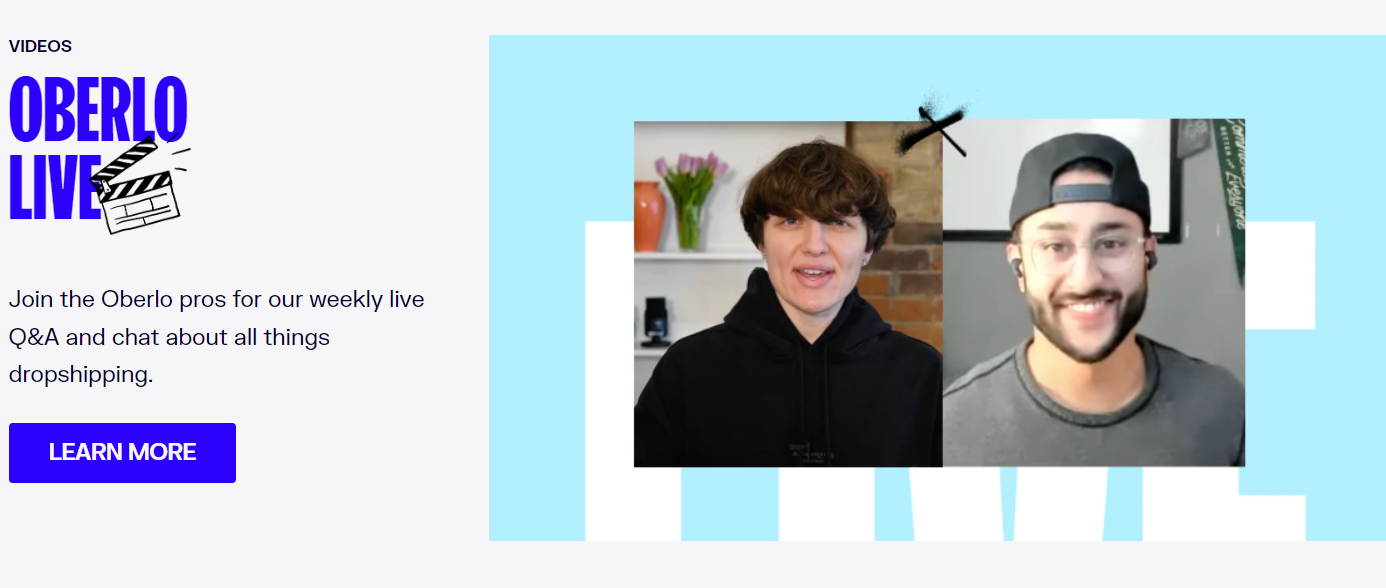 Alibaba is the largest wholesale website in the world. You can find all products and third-party services supplier from all over the world. Its headquarter is located in China. We all know that China's processing services and small commodities sell well all over the world. If you are a local wholesaler or e-commerce seller. This would be a good choice. But the biggest disadvantage of Alibaba is that the service providers above are messy, and you need to choose by yourself. Because he has traders, factories, individual sellers and other types of service providers. So it's very difficult for a novice to choose.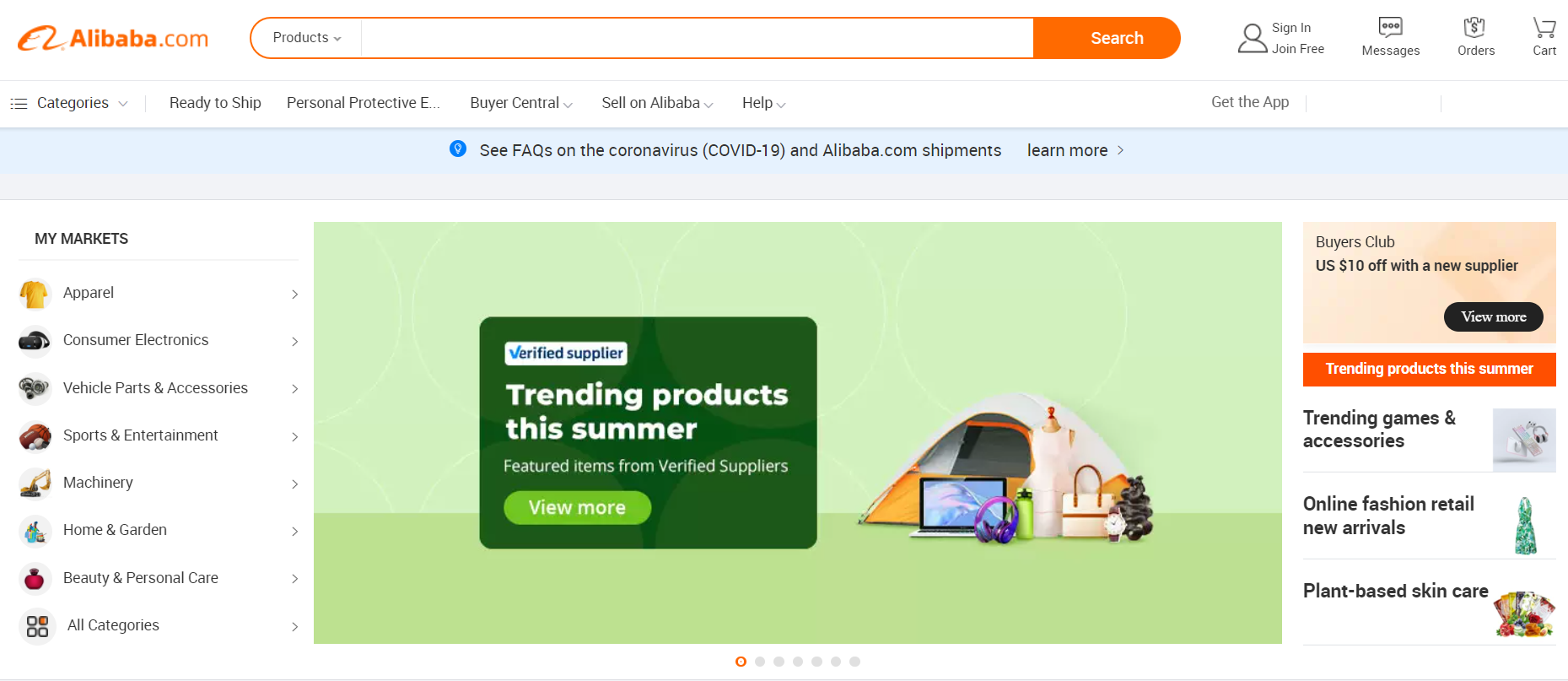 Worldwidebrands
Founded in 1999, Worldwide Brands is the longest established, and because of its long history, it can ensure that it provides legitimate, high-quality wholesalers to everyone. We have used the Supplier Dropshipping Directory in the past to find legitimate wholesalers and found it useful.
Worldwide Brands has more than 16 million certified wholesale products to choose from in categories such as beauty, pet supplies, jewelry and watches, consumer electronics, home decor, apparel and more.
If you want lifetime access to a directory of quality wholesale suppliers and are willing to accept larger one-time payments, Worldwide Brands is a safe bet.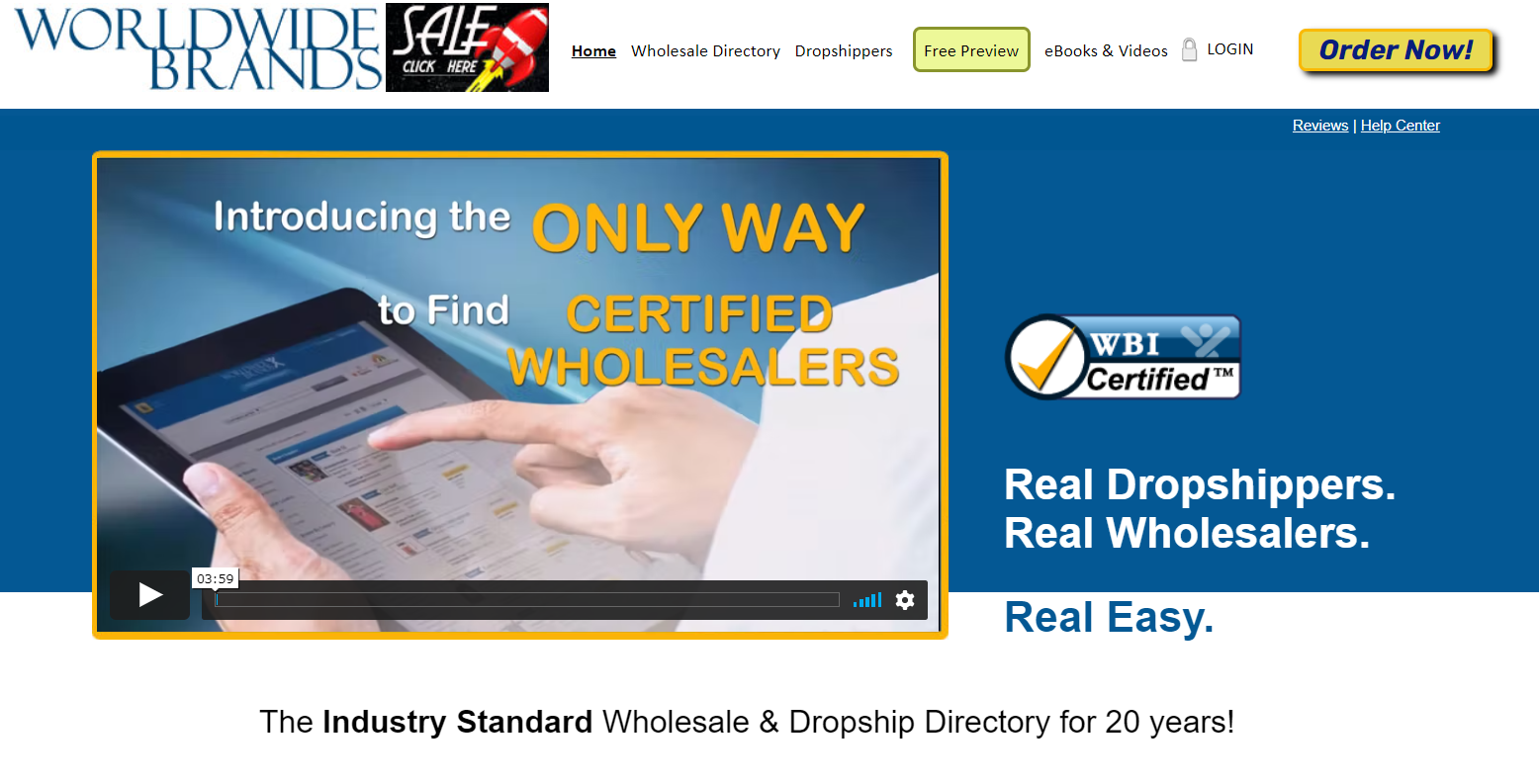 Dropshipping is a popular business model around the world. At present, in the United States, most e-commerce sellers sell their own brand products, but there are also many sellers selling some novel products. Pick a niche product you are familiar with and start selling.
If you are a beginner. Please choose the service provider that suits you carefully. This will determine the success of your dropshipping business.