China's supply chain boosts cross-border e-commerce fast development
With the rapid development of the Internet, the update and iteration of e-commerce, and the ever-closer global economic and trade, "Made in China" occupies an important position in global cross-border e-commerce. China's rapid recovery during the COVID-19 epidemic can better demonstrate China's status and importance in the world.
According to customs statistics, in 2020, the total import and export value of China's trade in goods was 32.16 trillion yuan, an increase of 1.9% over 2019. Among them, exports were 17.93 trillion yuan, an increase of 4%; imports were 14.23 trillion yuan, a decrease of 0.7%; trade surplus was 3.7 trillion yuan, an increase of 27.4%. In the first 11 months of 2021, the total import and export value of my country's trade in goods reached 35.39 trillion yuan, a year-on-year increase of 22%. Among them, imports and exports to major trading partners such as ASEAN, the European Union and the United States maintained double-digit growth. It has become the only major economy in the world to achieve positive growth in trade in goods, and its status as the largest country in trade in goods has been further consolidated.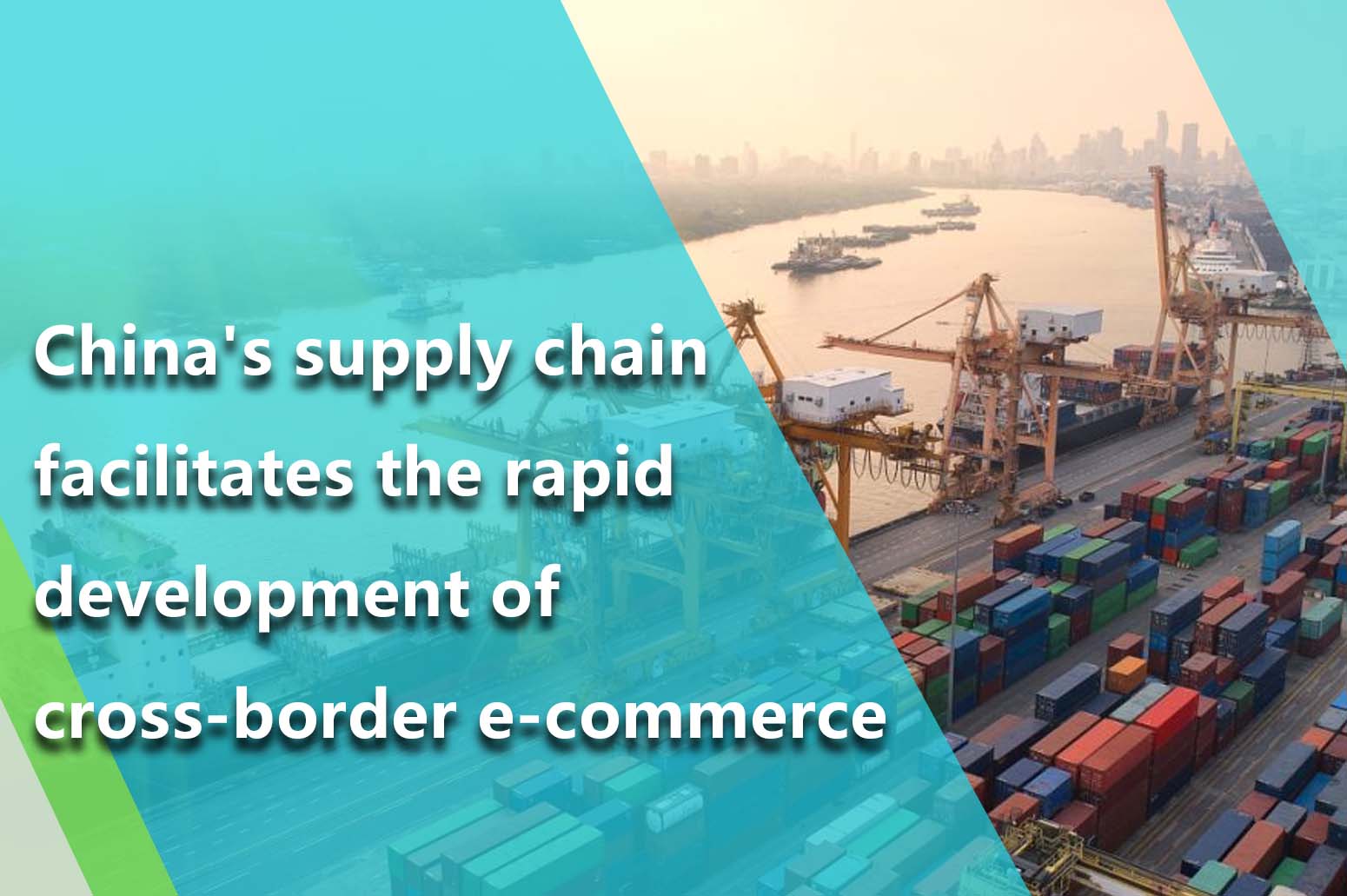 The scale of trade continued to expand and the structure continued to be optimized
In recent years, my country has accelerated the cultivation of new formats and models of foreign trade, and gathered new momentum for foreign trade development. In July 2021, the General Office of the State Council issued the "Opinions on Accelerating the Development of New Formats and Models of Foreign Trade", which clarified the direction for the development of new formats and models of domestic and foreign trade in the medium and long term. For many Chinese cross-border sellers, the goods exported by cross-border e-commerce are usually small batches and multiple batches, and the shipping costs are relatively high. And by 'LCL' with other goods, 1/5 of the freight can be saved compared to the traditional method. With the support of the country's continuous favorable policies, more and more Chinese cross-border e-commerce sellers are really looking for money overseas.
Cross-border e-commerce is popular all over the world, and fashion ranks first with 760 billion US dollars
According to Oberlo survey data, fashion categories account for more than 25% of the total online shopping spending of global consumers, spending over US$760 billion, ranking first, followed by DIY categories and toys, the third is media products, and the fourth is Personal care and food, while furniture and appliances ranked fifth with $362.9 billion. The data was not as bright as expected, partly due to the supply chain crisis and the relaxation of the epidemic prevention policy. The proportion of shopping in brick-and-mortar stores has rebounded, resulting in a certain decline in online sales. Overall, the outlook for the e-commerce market is optimistic. Online shopping will become mainstream, not only a trend in 2021, but also the direction of future sales, Oberlo said.
54% of sales come from mobile
The popularity of mobile phones has spawned a lot of bowheads and changed the way people shop! As of 2021, the number of global e-commerce APP installations has increased by 10% compared with 2020, and the usage time has also increased by 12%. The market in which consumers use mobile APPs for shopping has increased from 10.1 minutes in 2019 to 10.42 minutes in 2020 and 10.56 minutes in 2021. The time spent shopping on mobile APPs has increased year by year, which also shows that consumers prefer to use mobile APPs for shopping. , which is also the mainstream way of shopping habits of consumers on e-commerce platforms in the future.
With the change of consumers' shopping methods, sellers also need to constantly adjust their sales strategies, develop shopping mobile APPs, optimize product detail pages on mobile terminals, etc., to optimize consumers' shopping experience, retain old users, and continue to acquire more Many new users and sellers engaged in cross-border e-commerce in the future will set off a wave of competition in this new large traffic pool on the mobile terminal.